We've tailored this Laptop to match the most popular specification needed by typical computer users. It has plenty of speed and a new version of Windows. It comes with ample storage space for all your music, movies, pictures, and important documents. This Laptop is ready to use right out of the box.
B-Grade laptop details: The LCD screen may have some cosmetic flaws, including pressure marks. These are marks on the LCD that distort the color/brightness. They do not completely obstruct any part of the screen; they are considered cosmetic defects that do not compromise functionality. See the photos for an example of a pressure mark. The laptop may also have scuffs, scratches, and/or minor cracks in the plastic, or other cosmetic imperfections. The keyboard may have some keys that are partially worn, but all keys are in place and working correctly. All ports have been tested for functionality. Includes an A/C adapter / charger, and the original laptop battery.
Microsoft Authorized
Don't run the risk of purchasing a computer with risky, illegal software and subjecting your computer to piracy and viruses. We guarantee software assurance and authenticity. We are licensed and backed by Microsoft's software standards and meet their refurbishment guidelines.

Top 5 Microsoft Authorized Refurbisher
We professionally refurbish computers to Microsoft's strict standards. Each computer is properly licensed and contains a legal Certificate of Authenticity (C.O.A.) attached to the computer. Also, a Microsoft issued Windows operating system is installed on every computer.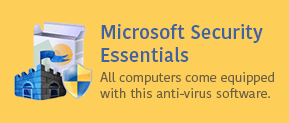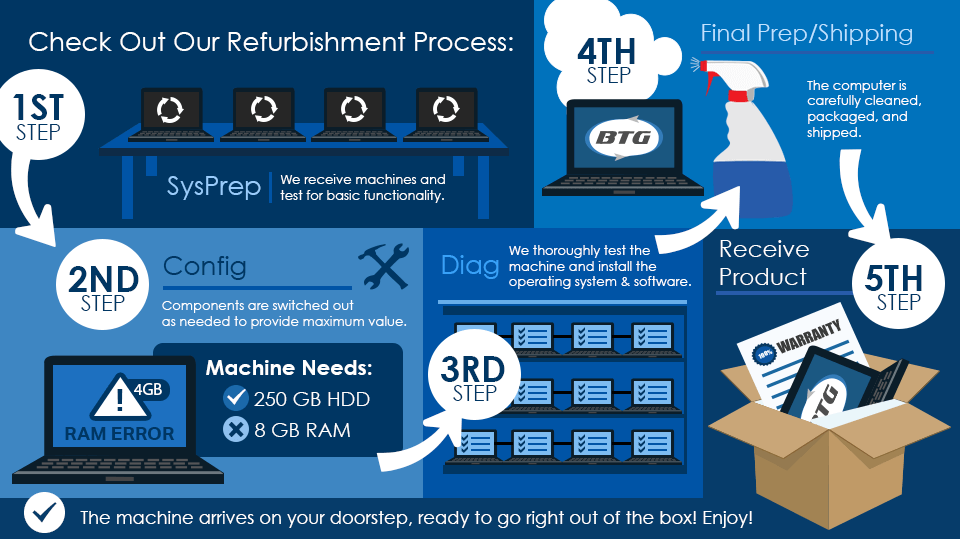 Ok, BTG is awesome! However, I still have some more questions before I buy...
Q: Is this a 32 bit or 64 bit Operating System?
A: This computer includes a 64 bit operating system. This allows the computer to read more than 4GBs of RAM. 32-bit is best used for older software. We can change any computer over to a 32 bit version before shipping. It is a $10 up-charge. All you have to do is ask. We also usually have specific listings for 32bit machines. Just check out our Ebay Store.
Q: Would this be good for playing games such as Minecraft?
A: This depends largely on the hardware requirements of the video game. While Minecraft is not as demanding as many modern games, this laptop may not be ideal for Minecraft. It could certainly run less-demanding games. Check the hardware requirements of the game, which can usually be found with Google, and compare it to the specifications of this machine.
Q: Does this computer include a restore disk?
A: No; Microsoft no longer offers restore disks on any computers. We include a restore partition on the included hard drive. This will allow you to bring your computer's software back to it's original condition.
Q: Is the Windows included legitimate? Will I have problems activating it?
A: We are 1 of 20 Microsoft Authorized Refurbishers in the country. Each computer we sell comes with a legitimate license and will have zero issues activating. When buying from us, you will have the best experience with your Operating System. Non-legal versions (most other sellers on ebay) will be prone to viruses and spyware since they will not receive Microsoft security updates.
Q: Is this computer wireless-ready?
A: All of our laptops come with WiFi, tested and working smoothly (unless otherwise noted).